Season review 2013/14 – Tottenham Hotspur
In the first of our end-of-season reviews, 1FITG Co-Editor and Founder Roberto digests 2013/14 at White Hart Lane. The fact it can be written before the season officially finishes perhaps sums it up.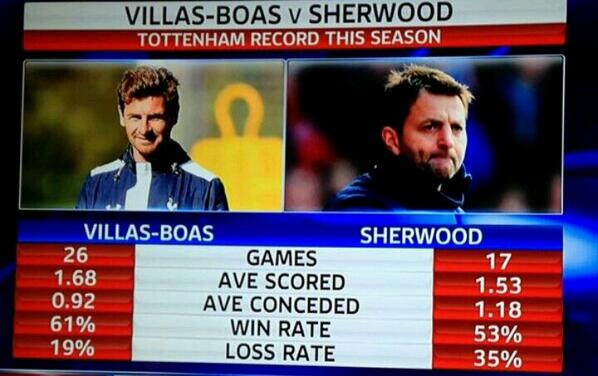 Pleasure to watch or utter disaster?
Mostly very difficult to watch. Apparently we sold Elvis and bought the Beatles. But it turns out we bought N-Sync, there could be one star between them. It started with defensive resolution but too much this season we've lacked any fluidity and cohesion, both up front and any kind of defensive organisation apart from the first 11 games. Pepper that with a variety of humiliating defeats against decent sides (Chelsea & Liverpool) and some awful sides (West Ham 3 times, need to say more). It will be remembered for Andre's sacking and Tim's rise and inevitable fall. It was, in essence, the most Tottenham of seasons. Hope at the start, off the rails in the middle, token sacking with no plan and now the end of the season – hope again. Rinse and repeat. Until we die.
Who's been this season's hero?
Eriksen has probably been the stand out performer, certainly towards the end of the season. Hugo Lloris has had far too much work to do and you can see why he looks so fed up. Kyle Walker had a decent start, after a season of inconsistency the year before. Adebayor's redemption and leadership qualities (no, really) came through when he was brought back from the cold. But no real consistency. No real leaders.
And the villain?
At any point different players have been poor. Naughton (especially) has not been good enough even in his natural position. Rose has not been as good as we'd hoped and seems to lose concentration far too often. Kaboul is back to the player we first bought rather than one of our best players from 2 years ago, Dawson's pace lets him down time and time again. But for the true villain we must look potentially at the Club generally who seemingly sacked Andre Villas Boas which I can understand, broke promises and even worse didn't have a real plan, other than transition. The Goose chase for another manager begins.
Manager's report
Andre Villas Boas – it all seemed to go wrong so early. Another summer of players a manager wanted not being bought in, with people perhaps he didn't want taking their place (as with the summer before, Moutinho anyone?). He seemingly got bored of it all, with PSG having flirted with him perhaps he had his head swayed, I don't know. He probably thought he'd have more say. But alas. He didn't.
Tim Sherwood – Tottenham's best manager in the PL era. He won't let you forget. He has brought goals and a barrow boy spirit to the Club. But what really changed? We got hammered like we did with AVB with seemingly no game plan against the top Clubs. His demeanour has been that of a work experience boy trying to show he's hard. An English Mourinho – brash and funny in press conferences, but unlike Mourinho lacking in any substance or experience. Having watched him with the U-21s the year before I cannot say I am surprised. People suggest AVB could not get his players playing and alienated some and that Sherwood bringing Adebayor back shows he's inclusive. A few players may disagree, especially Club linchpin Sandro, Lamela, Capoue and more.
Best signing
Eriksen. Guile, technique and crossing to die for.
Worst signing
Very harsh but difficult season for Lamela. I thought he would be fantastic at Spurs and I still think he may be. But at the price and the lack of appearances it's hard to look past him. People may point to Soldado but his goals have won us more points than any other player (it wasn't a high bar).
Rising star
Bentaleb. Unfairly criticised by some. But the boy has quality and is still playing slightly out of position. Tom Carroll served a good apprenticeship at QPR and should come back into the first team squad next year.
Highlight of the season
The day before the start of the season was good. Ledley King's testimonial will probably be it. Beating United at Old Trafford again was nice.
Oh this last night may have been it, for so many reasons, the awful tweet in the first place (human error, get over it) to the even worse handling (lies?) of the aftermath.
Low point of the season
Too many to mention, not even getting close to Arsenal in 3 ties, losing three times to West Ham, being spanked by City and Liverpool twice.
I'll remember this season for…
…being another definition of Tottenham. Hope. Sackings. Repeat.
Written by Roberto Kusabbi (@rktweets)